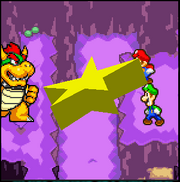 The comics section is where you view the comics I made for your entertainment. Comics 1-16 are old, and aren't as well done.
There are currently 27 comics that have been posted (this is not 100% accurate considering I only change this number so often, I forget to change a lot, to see the real amount look on the comics profile where it say's comics).
Ad blocker interference detected!
Wikia is a free-to-use site that makes money from advertising. We have a modified experience for viewers using ad blockers

Wikia is not accessible if you've made further modifications. Remove the custom ad blocker rule(s) and the page will load as expected.